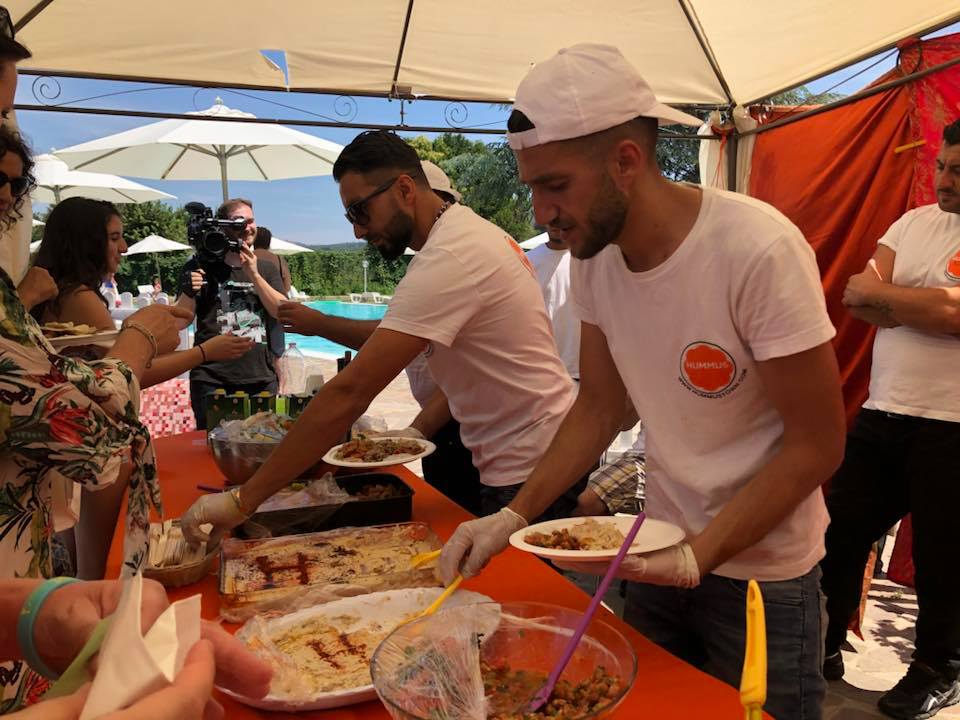 Hummustown provides top-quality Syrian food and the staff to serve it for your event.
We feel that it's very important for the people who work for Hummustown to gain exposure to Italian society, so we always encourage our clients to engage them in serving food to your guests.
The base price for catering an event is €10 per person + IVA and delivery charge. However we are happy to talk about your specific needs. 
See our food selections, menu options available (PDF – opens in a new window), or: