Our shipping address/il nostro indirizzo
HUMMUSTOWN
VIA OSTILIA  2
00184 ROMA
+39 350 032 0364
EMAIL: Yummy@hummustown.com
                                 PS: 

please send us an email when you donate an item so we can update the List below

 :-)
Hummustown's New Kitchen (Italiano in basso)
Finally we have found our kitchen! It was not easy, but the donations we have received to date (about Euro 37,000) have made this happen. The Kitchen, or 'laboratorio' in Italian, is now being fixed up to meet the needed requirements. To top our happiness is seeing our boys working hard, every day, to put this kitchen together! Mohamed and Yassin, who did this kind of work back in Syria, have also been heavily involved in fixing up the kitchen.
So here we are today, in the month of November, ready to start furnishing the Kitchen! We would love to have you support us some more, but this time you will have the opportunity to choose the Item you want to contribute with and have it delivered directly to our kitchen. 
The list below is what we will need for our day to day activities, however, we want to underline one important point. If you already have any of the items listed and would like to donate it to us we would be more than happy to accept it. We welcome used and new items, whatever is easier for you! The address to deliver the item is mentioned below.
Please keep supporting our efforts….we have come so far together with you! 

(Italiano)
La nuova cucina di Hummustown
Finalmente abbiamo trovato la nostra cucina!

Non è stato facile, ma le donazioni che abbiamo ricevuto fino ad oggi (circa 37.000 euro) lo hanno reso possibile.

La cucina, o "laboratorio" in italiano, e in fase di sistemazione per soddisfare i requisiti richiesti. Oltre a cio, quello che ci rende felici

è vedere i nostri ragazzi lavorare sodo, ogni giorno, per preparare e far si che questa cucina venga sistemata al piu presto.



Quindi eccoci oggi, nel mese di novembre, pronti per iniziare ad arredare la cucina!

Ci piacerebbe che tu ci sostenesti ancora, ma questa volta avrai l'opportunità di scegliere  l'articolo stesso da contribuire e farlo poi consegnare direttamente all

a nostra cucina.



L'elenco che segue è ciò di cui avremo bisogno per le nostre attività quotidiane, tuttavia, vogliamo sottolineare un punto importante:

se hai già uno di questi articoli elencati a tua disposizione, o conosci amci che 

li abbiano, e vorresti donarlo, noi saremmo più che felici di accettarlo.
Accogliamo articoli usati e nuovi, qualunque cosa sia più facile per te!
L'indirizzo per consegnare l'articolo è indicato di seguito.



Per favore continua a sostenere i nostri sforzi … siamo arrivati ​​così lontano insieme a te!
Items that you can donate to our Kitchen/Elenco di aritcolo che puoi donare
Pentole Agnelli ALMA

BATT01 Tris di Padelle, Alluminio, Argento
Price: Euro 53
Quantity needed: NONE
Donated: 4 **** DONATED****

GSW 990042 Mont

real – Set di 4 pezzi, in acciaio inox, argento
Price: Euro 39
Quantity needed: 2 sets
Donated: 1 

Etnico Arredo Pouf Marocchino Puf Marocco in Vera Pelle Orientale poggiapiedi Arabo Egiziano tunisino Turco
Price: Euro 49
Quantity needed: 25 sets
Donated: 4
Debo padella in acciaio inox, padella wok, senza rivestimento antiaderente per gas/induzione, 33 cm, 5,6 l
Price: Euro 66
Quantity needed: 2 sets
Donated: 0 

Etekcity Bilancia da Cucina Digitale Inox 5kg/11lb, Misura Volume Liquidi con LCD Display Bianco Retroilluminato
Price: Euro 18
Quantity needed:  none
Donated: 3  *****DONATED******* 

iNeibo Set da 2 Pinze da cucina in silicone con manico in acciaio inox antiscivolo e facile da impugnare, Nero
Price: Euro 11
Quantity needed: 3 Sets 
Donated: 2 
TOPHOME Utensili da cucina, fibra della paglia del grano e acciaio inox Utensili antiaderenti Set, set da 7 pezzi schiumaiola, cucchiaio, spatola, mestolo, pinza da servizio,masher
Price: Euro 18
Quantity needed: 2 Sets 
Donated: 2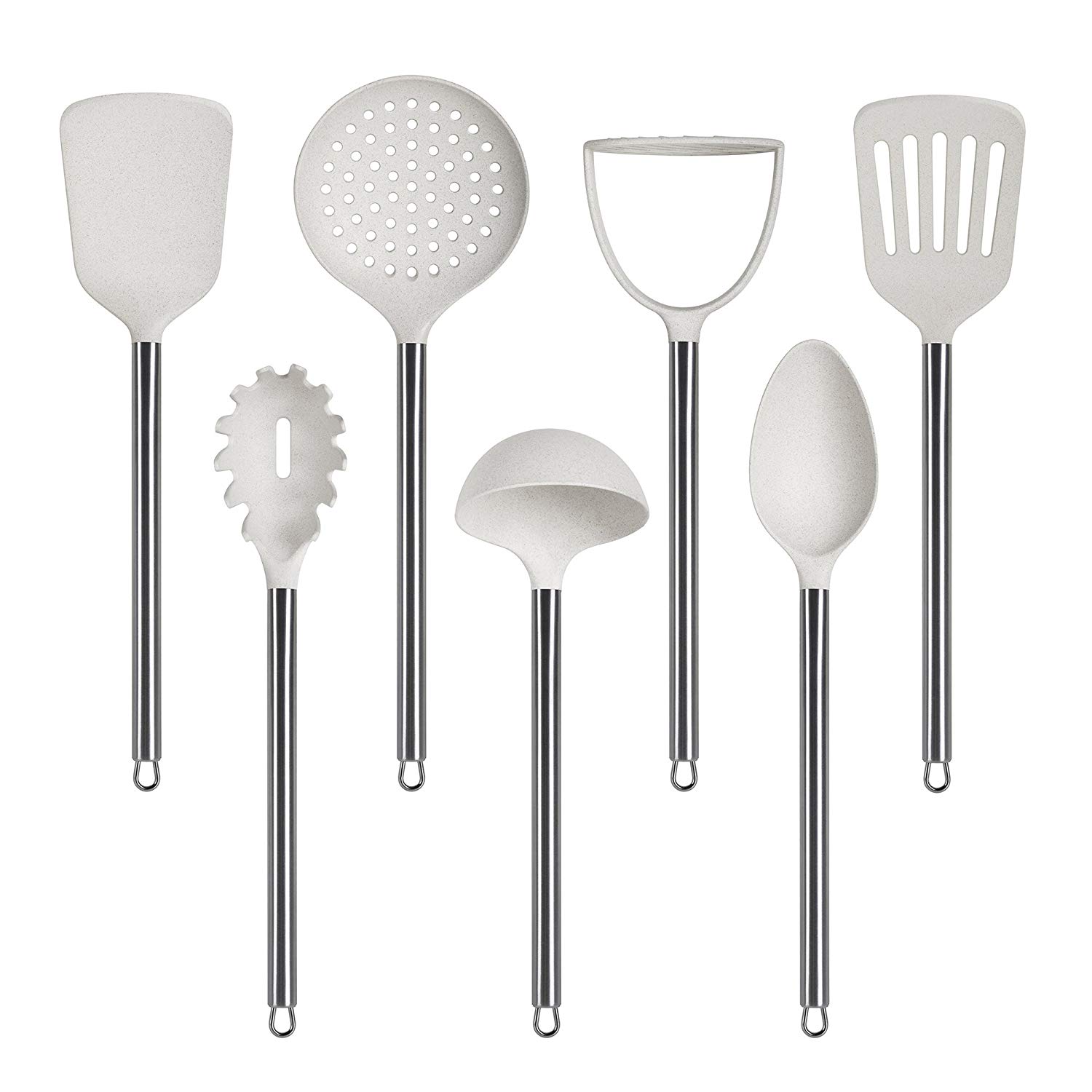 Pentole Agnelli ALMR111040 Tegame Radiante, Alluminio Professionale 5 mm, 40 cm
Price: Euro 46
Quantity needed: 5 pieces 
Donated: 0 
Pentole Agnelli AGN820T40 Tortiera Conica Bassa, Alluminio, Argento, 40 cm
Price: Euro 14
Quantity needed: 5 pieces 
Donated: 0 
Ciotola in acciaio inox – TUXWANG Set di ciotole di miscelazione 5in1 con coperchio e misure graduate, impilabile per la conservazione minima
Price: Euro 30
Quantity needed: 3 Sets 
Donated: 0 
Guardini Happy Hour Lasagnera, 30 x 40 x 5.5 cm, Nero/Grigio
Price: Euro 11
Quantity needed: 6 Sets 
Donated: 0 
Cuisy KB5667, Teglia da forno con coperchio in vetro, Rosso, 3 pz.
Price: Euro 21
Quantity needed: 9 Sets 
Donated: 1
Price: Euro 60
Quantity needed: 3 Sets 
Donated: 1
Kenwood FDM780BA Multi Pro Classic Robot da Cucina
Price: Euro 138
Quantity needed: 1 pieces
Donated: 1 

Leifheit 25703 Parat Portarotoli da Parete, per 3 Rotoli, Grigio
Price:  Euro 18
Quantity needed: 4 pieces
Donated: 0 
Emojoy Set Coltelli, Set Coltelli Cucina 15 Pezzi, Set di Coltelli da Cucina Professionale con Acciaio Tedesco, Ceppo Coltelli in Legno
Price:  Euro 65
Quantity needed: 2 Sets
Donated: 1
Kealive Tritatutto, Tritatutto Elettrico,2L Tritatutto in Vetro, Mini Frullatore Tritatutto con 4 Lame in Acciaio Inox, Mini Tritatutto Adatto per Frutta, Verdura, Carne, Spezie
Price:  Euro 30
Quantity needed: none 
Donated: 3 **** DONATED******
Russell Hobbs Classics 22760-56 Spremiagrumi, 60 Watt, Acciaio Inox, Nero
Price:  Euro 24
Quantity needed: none 
Donated: 2 *** DONATED***
Grattugia-affetta verdure in acciaio inox – 6 lati, altezza 9,5 pollici, manico in gomma, fondo in gomma antiscivolo – di Utopia Kitchen
Price:  Euro 12
Quantity needed: 4 pieces
Donated: 0 
Zeller 25219 Tagliere, Bambú, Beige, 32x22x1.6 cm
Price:  Euro 8
Quantity needed: 4 pieces
Donated: 1
OXO Porta Utensili, Acciaio
Price:  Euro 28
Quantity needed: 4 pieces
Donated: 0 
Victorinox Utensili Pela Kiwi, Nylon, Nero
Price:  Euro 12
Quantity needed: 6 pieces
Donated: 0 
Box termico professionale Contenitore termico Box refrigerante GN 1/1 con altezza effettiva di 230 mm
Price:  Euro 38
Quantity needed: 8 pieces
Donated: 2 
Profi Box XXL 59,5 x 39,5 x 40,0 cm, spessore: 3,0 cm, capacità: 60,93 litri, scatola di polistirolo bianco, isolante, termica, Thermobox, formato grande
Price:  Euro 22
Quantity needed: 10 pieces
Donated: 0 
Nanxson Unisex Giacca da Cuoco da Uomo in Cotone Traspirante da Cucina Uniforme da Lavoro XXL 
Price:  Euro 26
Quantity needed: 3 pieces
Donated: 0 

InnoGear Grembiule Unisex Bib Reggiseno Grembiule Repellente con 2 Tasche Cucinando Grembiule Stripe per Cucina Cucina Casa Coffee House, Confezione da 2
Price:  Euro 11
Quantity needed: 3 Sets
Donated: 2
Utopia Bedding – Tovaglioli in cotone – 12 pezzi (46 x 46 cm) Morbidi e confortevoli – Qualità alberghiera duratura – Ideale per eventi e uso domestico regolare (bianco)
Price:  Euro 15
Quantity needed: 9 Sets
Donated: 1 
 
ZOLLNER® set di 12 canovacci per piatti/asciugapiatti / strofinacci 50×70 cm
Price:  Euro 19
Quantity needed: 5 Sets
Donated: 0 
Rowenta DW6010 Eco Intelligent Ferro da Stiro a Vapore, Potenza 2400 W
Price:  Euro 50
Quantity needed: 2 Sets
Donated: 0 
Asse da Stiro Ampio Piano (120x38cm) Ampio Portacaldaia, Portagrucce Pieghevole, Piedini Antiscivolo e Antigraffio
Price:  Euro 59
Quantity needed: 2 Sets
Donated: 0 
Vileda Aluminium 100 Stendibian
cheria a Cavalletto con Ruote, Stendino con Ali Laterali, Alluminio, Grigio, 4 x 55.5 x 131.5 cm
Price:  Euro 40
Quantity needed: 2 Sets
Donated: 0 
Candy CS 14102D3/1 Lavatrice frontale, 10 kg, 1400 giri
Price:  Euro 340
Quantity needed: 1
Donated: 0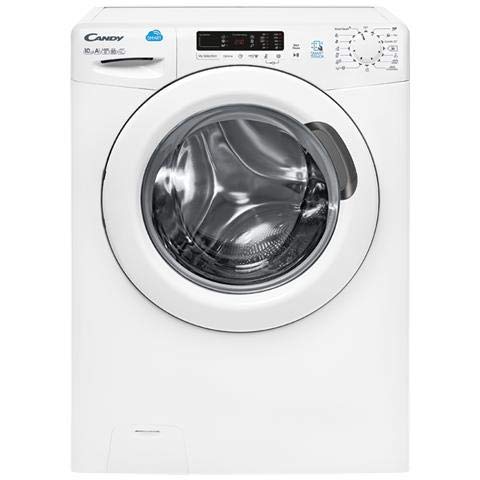 Navaris Cesto per Biancheria portabiancheria – 2X Cesta cilindrica per Panni sporchi – Contenitore in Design Pieghevole – 40x58cm 60l Beige Grigio
Price:  Euro 32
Quantity needed: 2
Donated: 0 
Pinzon by Amazon – Set di asciugamani in cotone egiziano, 2 asciugamani da bagno e 4 per le mani, colore: bianco
Price:  Euro 36
Quantity needed: 5
Donated: 0 
6 RT FILM ESTENSIBILE MANUALE TRASPARENTE PELLICOLA DOMOPACK 6 ROTOLI IMBALLO
Price:  Euro 28
Quantity needed: 5
Donated: 0 
Lagostina PREZIOSA LAGOSTINA PREZIOSA Pentola a pressione, L 7 / Ø 22cm, Acciaio inossidabile, 7 litri, Acciaio
Price:  Euro 76
Quantity needed: 1
Donated: 1
Aicok Bollitore Elettrico, 1.7L Bollitori In Acciaio Inox, Professional Strix Termostato Di Controllo Cordless Bollitori Elettrici, 2200W
Price:  Euro 20
Quantity needed: 2
Donated: 1
Haier HCE203R Congelatore, Libera installazione 203L, A+,Bianco
Price:  Euro 210
Quantity needed: 2
Donated: 0 
Armadio refrigerato temp.-2+8 1333 lt
Price:  Euro 1, 200.00
Quantity needed: 2
Donated: 0